Commercial & Industrial HVAC Service
Contact Veteran Air Conditioning for your commercial AC needs!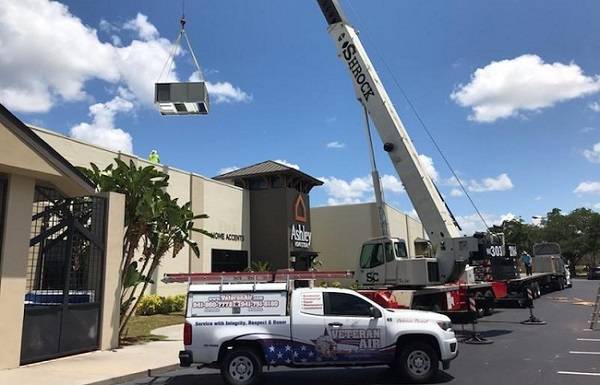 Using a great Commercial HVAC partner is critical to the overall operation of your business. At Veteran Air, we understand our customer's individual businesses, and the industries they serve.
We have years of experience and knowledge in the following industries: Restaurants, Food Processing, Food Service, Hospitality, Supermarkets, Government, Industrial, Entertainment, Retail and Warehousing.
Veteran Air can help you plan and design a cost saving HVAC solution to save you money with limiting energy consumption and operating costs. Veteran Air has assisted many clients with HVAC projects that increase safe and healthy building conditions.
We have installed, maintained, remodeled and managed HVAC systems for many years and for many clients in the area. So if you need a second opinion or quote, give us a call to help you start saving money on product and energy.
Veteran Air – Your go-to source for HVAC!
Call Now: 941-404-1788
---
Ask us about our commercial leasing program!
You can buy a new AC system and leave your working capital in the bank. 
PROUDLY SERVING OUR LOCAL COMMERCIAL & INDUSTRIAL CUSTOMERS
---
Looking for a reliable company that will keep your HVAC system in proper working condition and your business cool 24/7? At Veteran Air Conditioning, we take pride in the relationships we keep with our commercial clients. We believe in giving back to other local businesses, which is why we go above and beyond on every job.
Give us a call today to sign up with the Veteran Air Commercial Maintenance Program and schedule your first visit from our team! 941-404-1788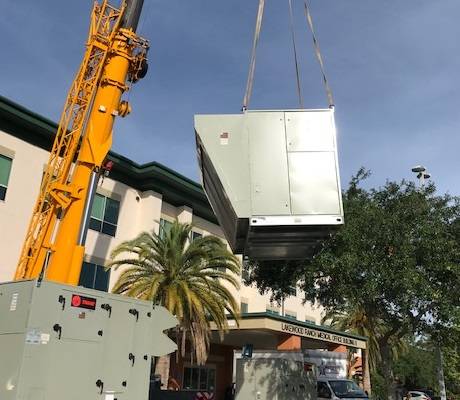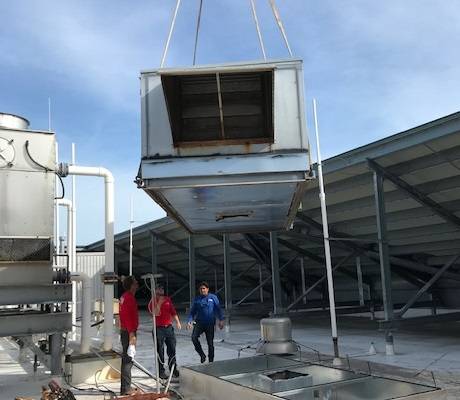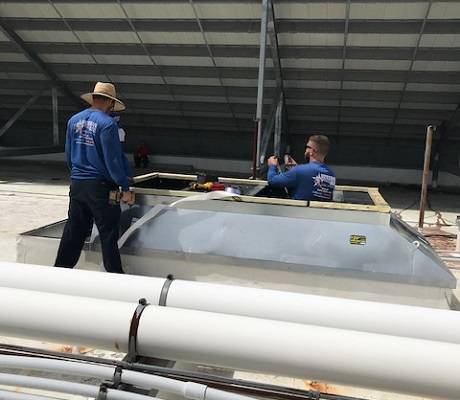 Thanks!
This field is required
This field is required
This field is required
This field is required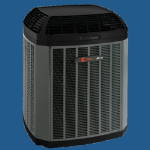 "Veteran Air and it's employees have been professional, courteous and helpful from start to finish. I can not say enough about Veteran Air Conditioning." - Google Review
"We needed a new air unit after it failed. Veteran Air was top notch. Richard and Armando arrived right on time, went to work and did an excellent job on the install. They were professional, explained the new operating thermostat and made sure everything was A1 when they left. Thanks guys. This is 5 star service!" - Google Review
"I had a great experience with the team members at Veteran Air. They offered easy financing and once I decided to move forward they had my new A/C installed the next day. Everything is working great and I am a very happy customer!" - Google Review
"We had a great experience with Veteran Air Conditioning! Zack was helpful and knowledgeable. As first time home owners it was really important to us to learn more about our system and its maintenance. It was great to have a company like Veteran Air there to walk us through it." - Google Review
"This is a great place to do your AC business with. They are prompt and polite with good communication, but more importantly they get the job done well!" - Google Review
" Thank you very much for the great job and service you provided my family & I. Called on a Sunday and in 1 hour we had a tech at our house with a smile on his face ready to help. On Monday we had a brand new a/c unit installed and running. I wish I could run all my home owner needs through you!" - Google Review
* For special projects we have access to all other major brands